This weekend is going to be a blast in Chattanooga. Although it looks like it might be a little damper than it has been the last few months, there is still plenty to do while it is still summer. Here are your best bets.
It is the centennial anniversary of the National Park Service and Chattanooga is fortunate to be home to one of the most historical national parks in the country. The Chickamauga and Chattanooga National Military Park is one of the top attractions in the are. Saturday from 9am-4pm you can experience the park and learn about the history through a variety of programs including a tour with a guide from teh 1890s, Civil War photography exhibit, and informal talks by living historians. The event takes place at Point Park on Lookout Mountain and is free for children and $5 for 16 and up. More information online.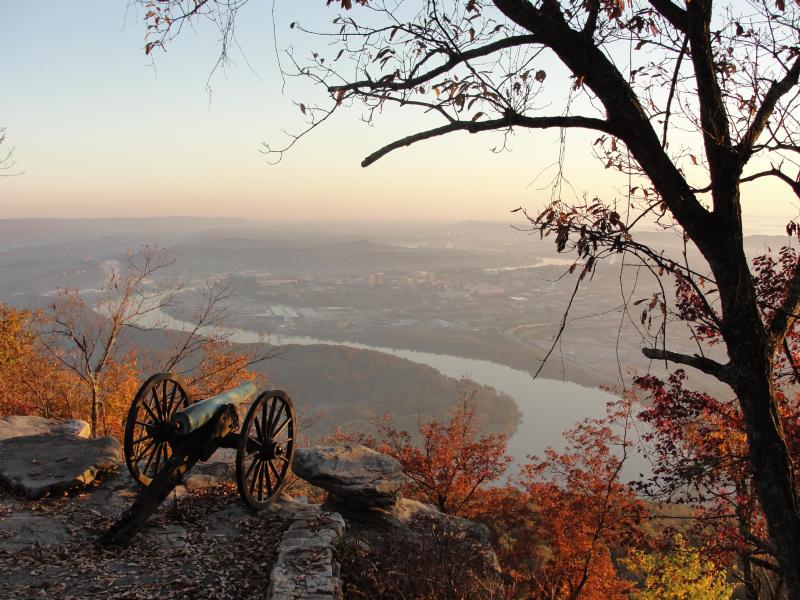 Southern Brewers Festival
Once of Chattanooga's premier fun time events, the Southern Brewer's Festival is back for its 22nd year. If you like beer, handing out with friends, hearing great live music, this is the event for you. Held on the banks of the Tennessee River on Ross's Landing, with views of the Chattanooga Bridges, this festival enjoys great views and good times. This year's brewery lineup is larger than ever and includes 60 breweries. With Live music from local favorites and national headliners alike ( this year's line up includes JJ Grey and Mofro, Perpetual Groove and Mike Farris and the Roseland Rhythm Review. Nick Lutsko and The Gimmix), this is a party that gets going at 2pm and goes strong until midnight. Breweries from all over the nation will be in attendance (including my personal favorite, Bells)will also perform. Tickets are $30 : 200 Riverfront Parkway
I love buffets. I mean seriously what is not to like about getting to try a little of everything. Saturday you can try a little of everything at the Houston Museum of Decorative Arts. From 12-4pm the museum will offer a free art "class" , with participants learning how to construct art journals from memories, how to make memory cards, about fiddle pads, and about objects in the museum and their history. 12-4pm Free admission. 201 High Street.
Chattanooga Market Meet the Mocs
Chattanooga's teams visit the Market for a day of community, autographs, photo ops and more. Show your support for our local teams and help cheer them on: football, basketball, volleyball, cheerleaders, softball, tennis, golf and more. For little ones there is a sports zone with games to benefit the Northside Neighborhood House. Catch up with friend, grab some local produce and meet the Chattanooga Mocs! 11-1pm 1829 Carter Street.