The weeks seem to fly and the weekends go by even faster. Something about being a grownup? I am not sure. However, what I am sure of is that this time of year is awesome in Chattanooga and the surrounding area. There is nothing like watching your friend's Facebook pages and seeing snow photos and pictures of people wearing coats and going outside to sit in the 75 degree sunshine on your own deck. Here are your best bets for Facebook gloat opportunities to share with your frozen friends.
National Cornbread Festival
We are lucky to live just 30 minutes down the road from the National Cornbread Festival! How cool are we? This weekend Lodge Cast Iron and South Pittsburgh celebrate 20 years of the Cornbread Festival. Two days of action packed fun for the entire family includes live music, 5k race, goat petting, rides, crafts and of course, cornbread. Considered one of the premier festivals in the South, this weekend will be graced by the performers Ricky Skaggs & Kentucky Thunder and Bryan White. Friday, Saturday and Sunday. $5 per person 221 S. Cedar Ave. (South Pittsburg)
Chattanooga Market Opening Weekend
This weekend, the Chattanooga Market opens it's 16th season and to celebrate, will be open Saturday and Sunday at the First Tennessee Pavilion. Live music, arts and crafts, food trucks and of course local meats, plants and veggies will be available all weekend to purchase and enjoy. A cornerstone of the growth of the Southside, the Chattanooga Market is a nationally recognized market and is a weekend tradition for many Chattanoogans. Open 11-4, the market is free to attend.
Scenic City Trail Half Marathon
Even if you do not want to run, go out and support those that are this weekend at the Scenic City Trail Marathon and Half Marathon. Both races start at 8 am on Raccoon Mountain, one of Chattanooga's coolest trail systems. Whether you are a serious runner or a novice runner, this is a great course for everyone. Details can be found online at Wildtrals.org.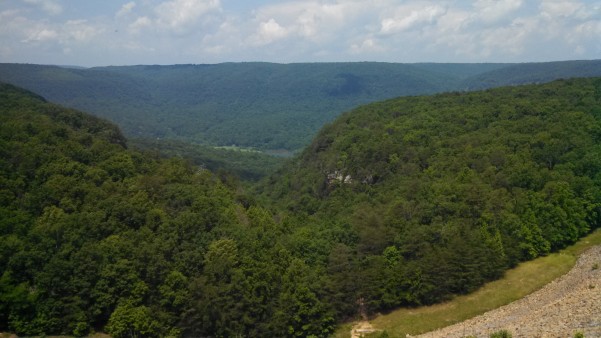 If you are looking for a home in North Chattanooga, we have a great opportunity to tour 3 open houses in Heritage Landing. Details can be found Here.
Have a wonderful weekend!